leaving a legacy beyond the football field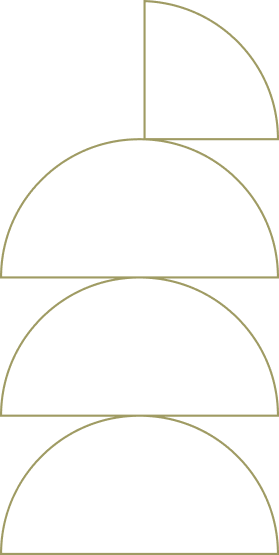 Benjamin Watson is a former NFL tight end, as well as a writer, speaker, and activist. He is a college football studio analyst with the SEC Network, and he serves as VP of Strategic Relationships with the Human Coalition, one of the largest pro-life and pro-women's organizations in the country. Along with his wife, Kirsten, Benjamin is the founder of The Watson Seven Foundation, a nonprofit focused on strengthening families. They live in Georgia with their seven children.
Benjamin's journey to football greatness was extraordinary. He excelled in high school and earned a spot at Duke University before transferring to the University of Georgia, where he earned accolades as an NCAA preseason All-American and an All-SEC selection. Picked 32nd overall by the New England Patriots, Benjamin's speed and skill made him a standout in the NFL. During the 2005-2006 playoffs, his pivotal touchdown denial left a lasting impact. It was a defining moment that highlighted his unwavering determination and showcased the true magnitude of his talent.
After winning the Super Bowl in his rookie year, Benjamin went on to have five more successful seasons with the Patriots. He went on to be a pivotal player for the Cleveland Browns, leading the team in receptions, receiving yards, and touchdowns. Benjamin's remarkable 16-year career, characterized by tenures with the Baltimore Ravens and the New Orleans Saints, was capped with a final season with the New England Patriots. Throughout his NFL career, he amassed over 6,000 yards, 547 receptions, and earned legendary status in the game.
Today, Benjamin continues his love for the sport as a college football studio analyst for the SEC Network, offering fans unique insights drawn from his vast experience on and off the field.
Benjamin's passion for football mirrors his passion for giving back. Recognizing the abundance of blessings in their lives, Benjamin and his wife, Kirsten, started The Watson 7 Foundation. Together, they are committed to creating charitable initiatives, cultivating meaningful partnerships, and channeling their passion to strengthen families. Benjamin also collaborates with International Justice Mission (IJM), an organization at the forefront of the battle against sex trafficking. Together, they join forces on various events and projects.

Watson's passion for giving back is evident in The Watson Seven Foundation, a nonprofit he founded with his wife, Kirsten. The foundation exists to strengthen families by enriching marriages and equipping parents so they are empowered with opportunities to thrive and impact their community.

Serving as the VP of Strategic Relationships for Human Coalition, Benjamin plays a crucial role in one of the largest pro-life and pro-women organizations in the country. His leadership helps to promote a culture that respects and upholds the dignity of human life.

Benjamin extends his philanthropic efforts to Pro Athletes Outreach, an organization committed to uniting a community of pro athletes and couples to grow as disciples of Jesus and positively impact their spheres of influence.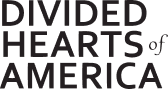 Watson has recently laced up for a new cause: bringing empathy and understanding to all sides of the abortion debate. As Executive Producer of the documentary, "Divided Hearts of America," Benjamin's goal is to unveil the history, laws, and truth about abortion in light of where our country is headed today.
Benjamin's uncanny ability to objectively and eloquently address controversial topics has placed him on major TV networks, such as ABC's Good Morning America, CNN, Fox News, MSNBC, the Christian Broadcasting Network, and the Dr. Phil Show. Benjamin also speaks at special events held by schools, churches, and conferences around the country.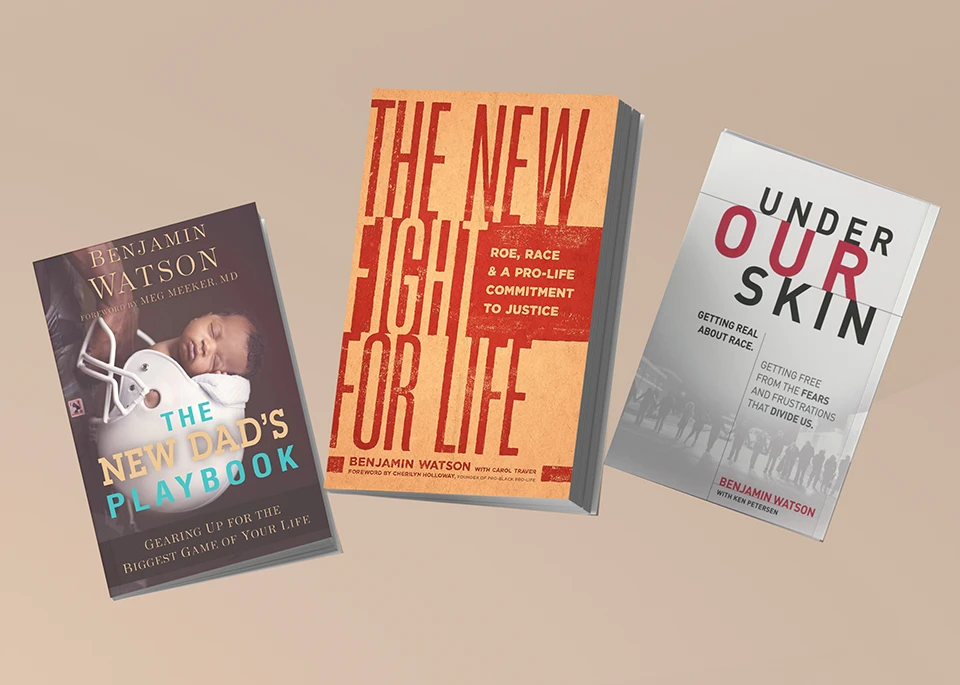 Watson's eloquence extends to the written word as well. He authored Under Our Skin, a deeply insightful exploration of racial tensions in America, and The New Dad's Playbook, a practical guide for new fathers. In his newest book, The New Fight for Life, Watson reveals how we can create a culture where abortion is both unthinkable and unnecessary by relentlessly pursuing a more just world—for everyone.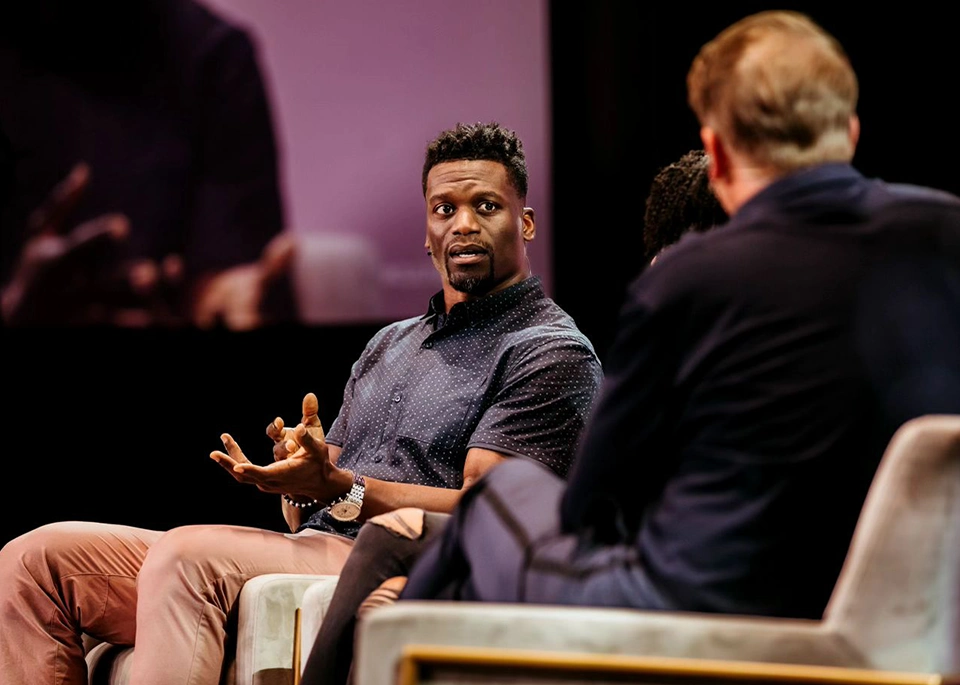 Invite Benjamin to speak at your upcoming event and immerse yourself in his profound wisdom, captivating storytelling, and unwavering faith, which consistently leaves a lasting impact on audiences nationwide.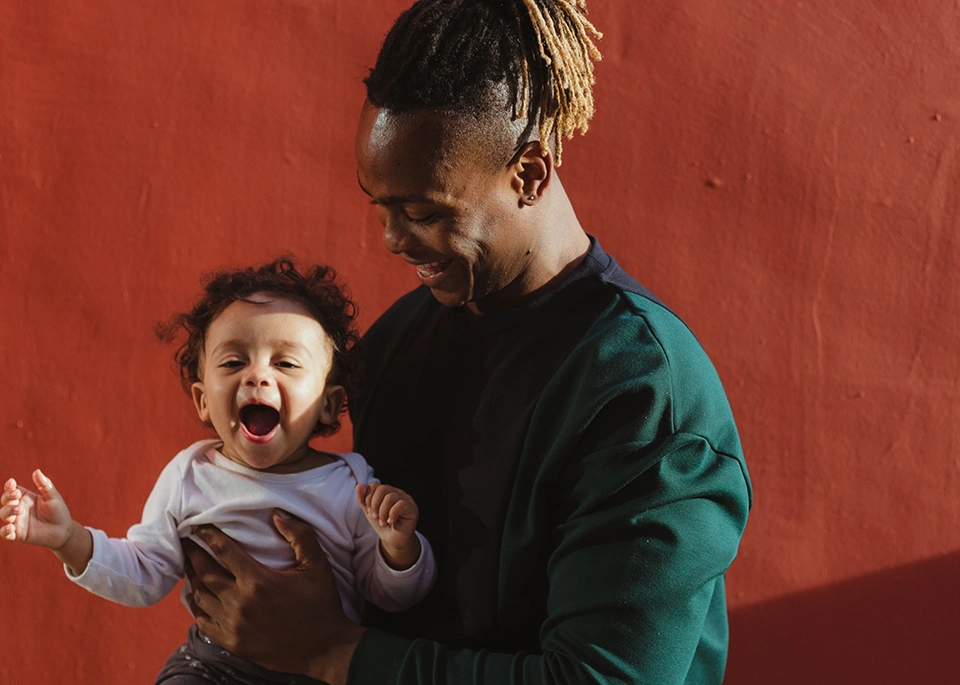 Stay connected with Benjamin's thoughts and perspectives on current events, faith, sports, and culture through his engaging blog. From thought-provoking posts to enlightening discussions, delve into a diverse range of topics.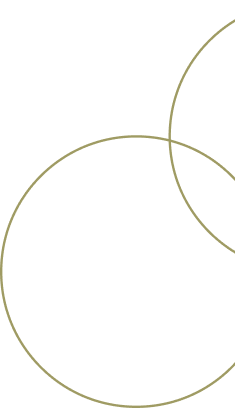 Sign up for inspiration & encouragement